BIOMEDICAL SOLUTIONS BODY
Formulas with a high concentration of active ingredients, presented in sterile ampoules for transdermal application. Cocktails of preselected active ingredients in extraordinary synergistic combinations due to their high levels of dermal response.
Versatile solutions that allow beauty professionals to expand, complete and capitalise their usual salon beauty routines with the application of effective and safe treatments through the use of the most advanced technical equipment:
[DP] DERMAPEN + [MS] MESOLAB
PROFESSIONAL CARE ROUTINE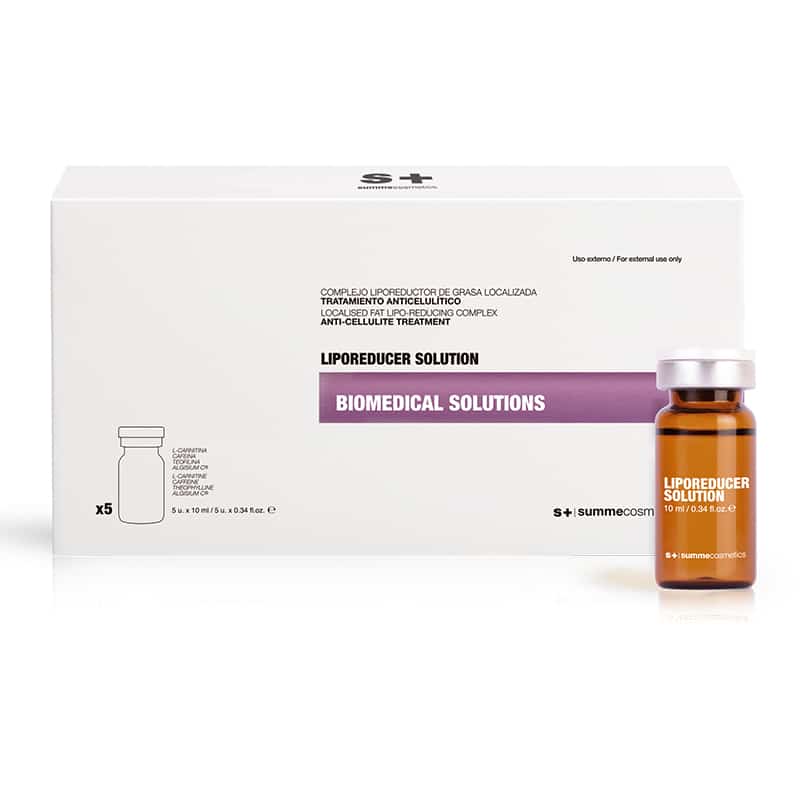 LIPOREDUCER SOLUTION
ANTI-CELLULITE TREATMENT 5x10ml
L-CARNITINE + CAFFEINE + THEOPHYLLINE + ALGISIUM C : Body formula designed as a fat reducing treatment for localized fat.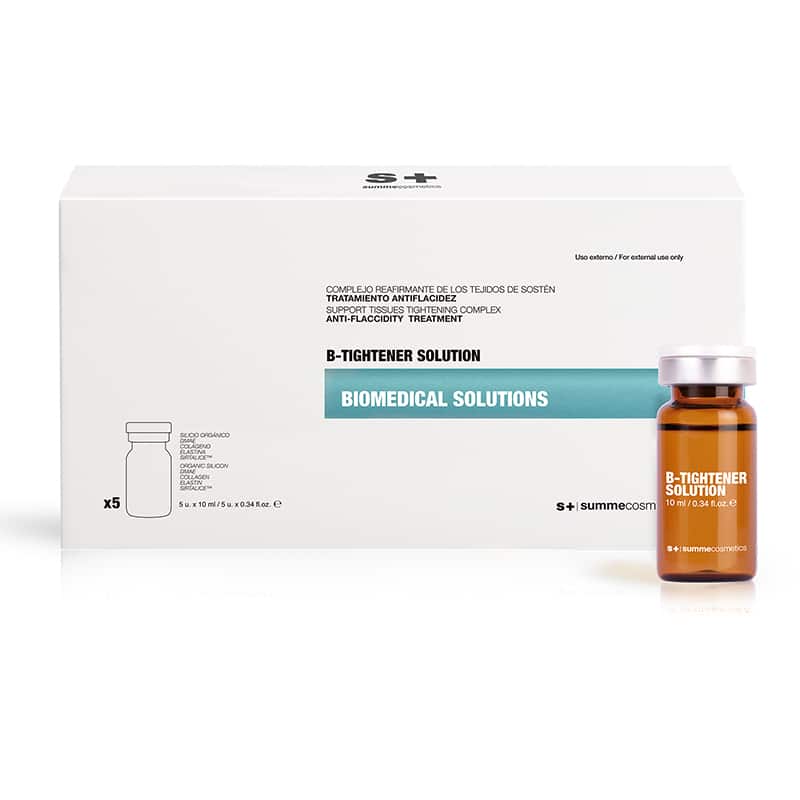 B-TIGHTENER SOLUTION
ANTI-FLACCIDITY TREATMENT 5x10ml
ORGANIC SILICON + DMAE + COLLAGEN + ELASTIN + SIRTALICE™: Body formula created as a firming treatment supporting tissues.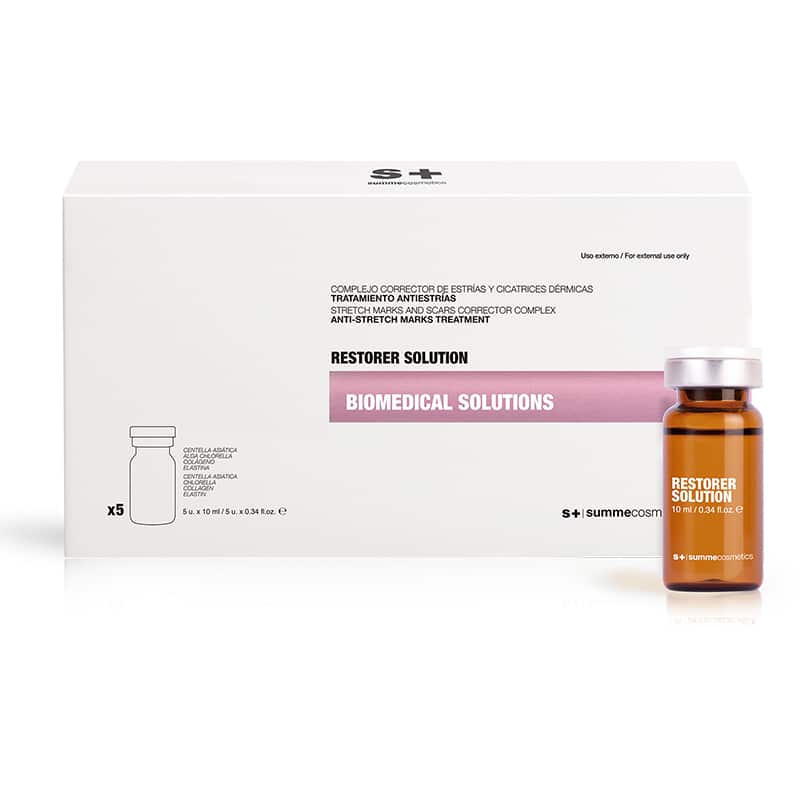 RESTORER SOLUTION
ANTI-STRETCH MARKS TREATMENT 5x10ml
ASIATIC PENNYWORT + GREEN ALGAE + COLLAGEN + ELASTIN: Body formula designed for the corrective treatment of stretch marks and scars.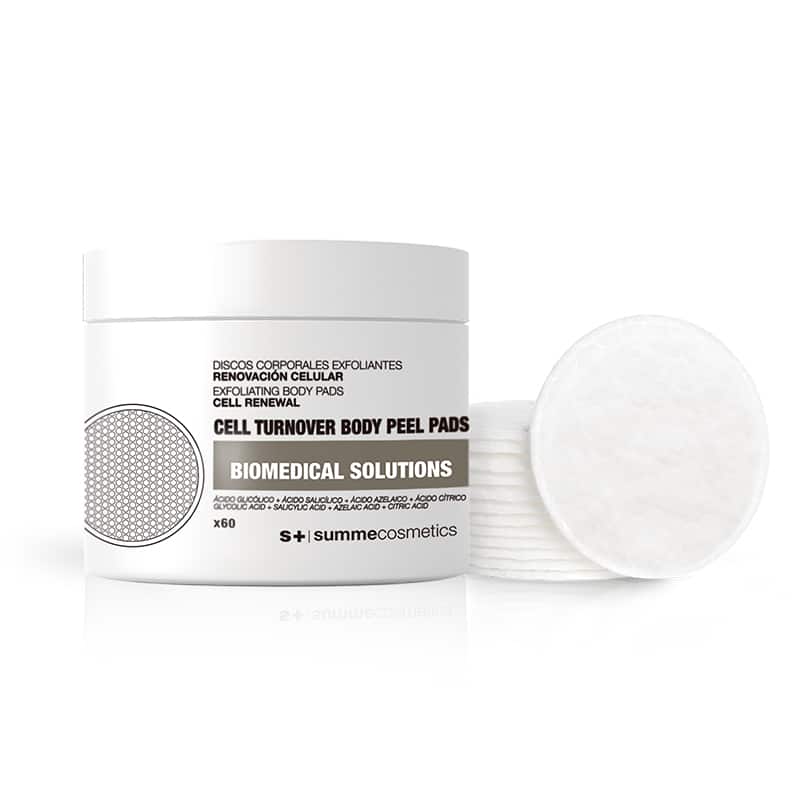 CELL TURNOVER BODY PEEL PADS
EXFOLIATING BODY PADS CELL RENEWAL
GLYCOLIC ACID + SALICYLIC ACID + AZELAIC ACID + CITRIC ACID: Cotton body pads impregnated with a multi-acid blend with powerful chemical and mechanical peel action.
RECOVERY PATCHES
PROTECTIVE PATCHES OF DERMAL MICROPUNCTIONS CELLULAR RECOVERY
Adhesive body patches that protect the area treated with dermal micropunctures, isolating it from friction and from contact with contaminating external agents. Help the damaged area to heal more quickly. Waterproof, they allow daily showering without losing their adhesion.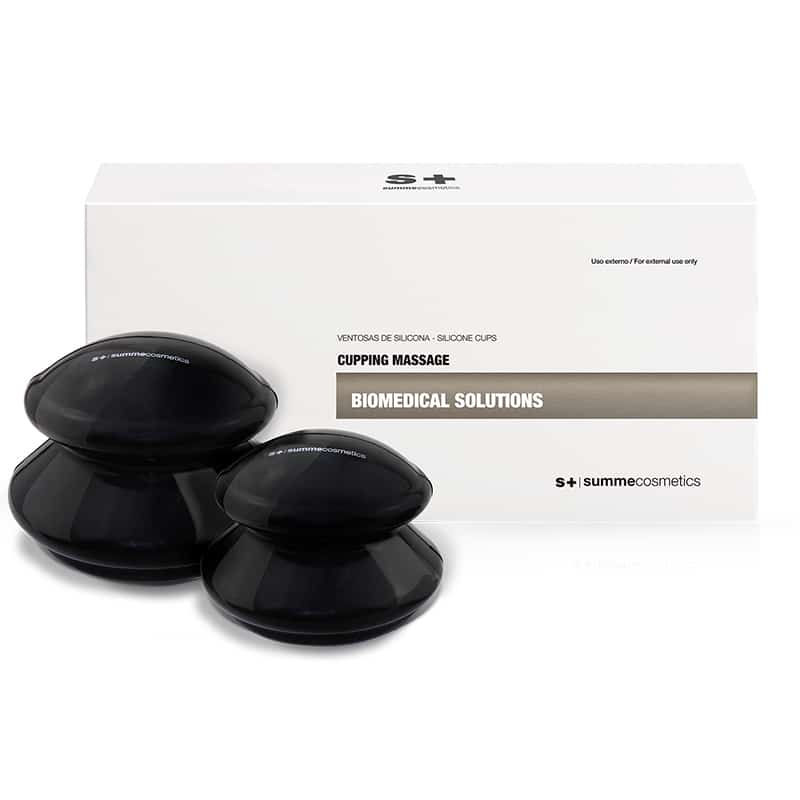 CUPPING MASSAGE
SILICONE CUPS
2 (L) units + 2 (XL) units.