SUMME DEPIL LINE POST-DEPILATION COSMETICS
Remove the remains of wax, calm skin irritation and close the pores; refresh and moisturise. Perfect for carrying out a massage after depilation.
PROFESSIONAL CARE ROUTINE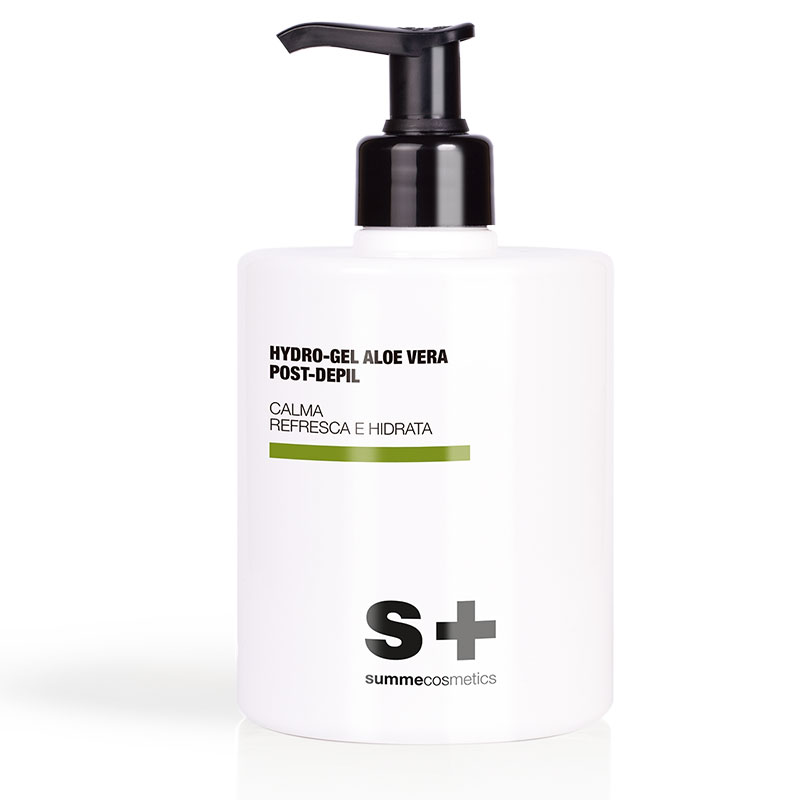 SUMME DEPIL
HYDRO – GEL
ALOE VERA 500ml
Aloe Vera moisturising gel which decongests and calms irritated skin after depilation, leaving it moisturised, soft and fresh.
SUMME DEPIL
ACID MILK
POST-DEPIL 500ml
Balances skin pH, preventing the appearance of skin redness or irritation. Moisturising, softening, calming and healing effect. Relives the alterations suffered after depilation.